La Costa Valley Preschool and Kindergarten is excited to announce we will be soon be piloting the Circle of Education's program for early childhood education!
What is the Circle of Education?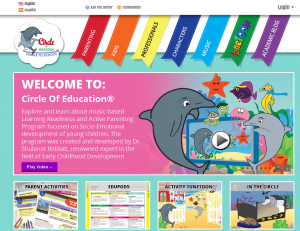 It is a music based learning readiness and active parenting program focused on the social -emotional development of children 0-8 years old. The program was developed by Dr. Ritblatt a leading expert in early childhood education.
Circle of Education® Program is designed to encourage daily interactions between adults and young children. Using music and activities supports positive relationships and assists parents/professionals to prepare young children for their lifelong learning.
Circle of Education® Program can help the child: Explore, Develop, Build and Integrate SOCIAL, EMOTIONAL, COGNITIVE, HEALTH & ROUTINE critical skills.
Learn about the Circle of Education Program
Integrating with our current  preschool and pre k  to early entry kindergarten classes will add a additional layer to  our students building blocks for educational success.
Stay tuned for more news and information about our piloting of the Circle of Education program