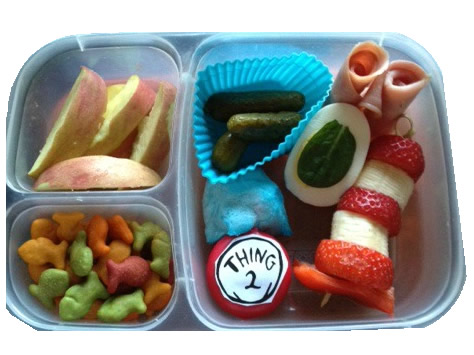 A students mother Carrie latest  creative and healthy lunch that tied in with our  Dr. Seuss  theme.
Whats in the lunch?
Green eggs & ham; cat in the hat fruit kabob;
Thing 2 cheese wheel with
blue cotton candy hair; red fish, green fish crackers; apples "on top" and
pickles (from pontofelle pock's pickle factory)
What a fun way to help your kids eat healthy, We love the descriptions too.