Parent Denise Cook talks about why she choose La Costa Valley Preschool and Kindergarten in Carlsbad, California.
Parent highlights include, teachers credentials, child and parent support, computer, gardening and art programs.
Alumni student from the age of 2 through 5 Connor now a Eagle Scout, talks about his experience being a student and why today he chooses to do his community services project at La Costa Valley Preschool and kindergarten.
Cook Family Video Testimonial

If you are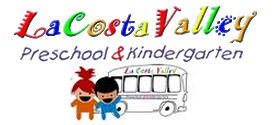 interested in what La Costa Valley Preschool & Kindergarten has to offer your child, from preschool to early entry and transitional kindergarten
Go To our Preschool and Kindergarten Programs
We also offer Enrichment Classes  open enrollment for students & community that Includes,  mommy and me ,Spanish, reading and gymnastics programs and more
See Our Enrichment Specialty Classes.