For most adults, we were taught from a young age to use good manners. Whether it was from our parents, grandparents, family friends,  teachers, or a mix of them all, we learned that manners were important. Sure, we may not have had the most enthusiastic responses when we were asked, "what's the magic word?" or "I don't know can you use the bathroom?" or "what do you say to the ice cream man for the extra free scoop?" but we were ingraining life-long habits.
As manners continue to be an important aspect to our social societal norms, we at La Costa Valley Preschool & Kindergarten want to support and reinforce all the hard work parents do at home to teach good manners to their children.
Fun and Yummy Lessons In Manners
While all classrooms practice their manners throughout the year, Ms. Joan, our Kindergarten/TK teacher, likes to take it one step further by dedicating a short study of them into her curriculum. Learning manners isn't usually considered fun for kids, however, Ms. Joan has come up with some innovative ways for her class to work on their manners.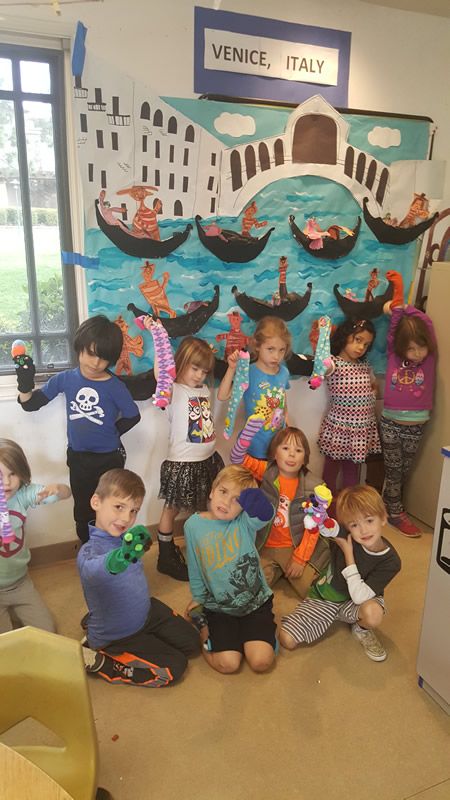 Manners Art and Expression
Ms Joan's students created sock puppets, and used them to act out the rules of good manners.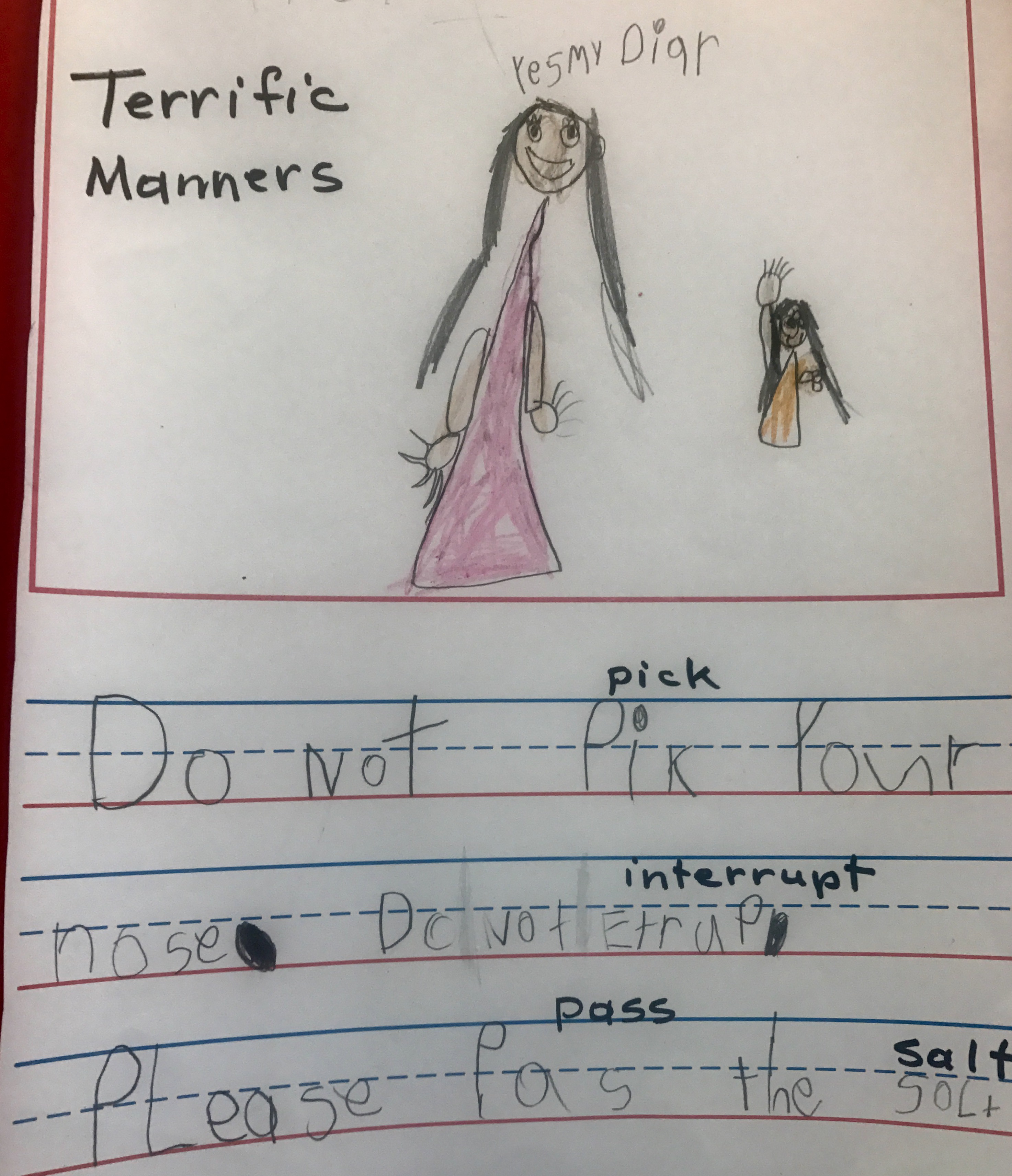 Write And Read
Students were able to color their own books on manners, which they took turns reading from.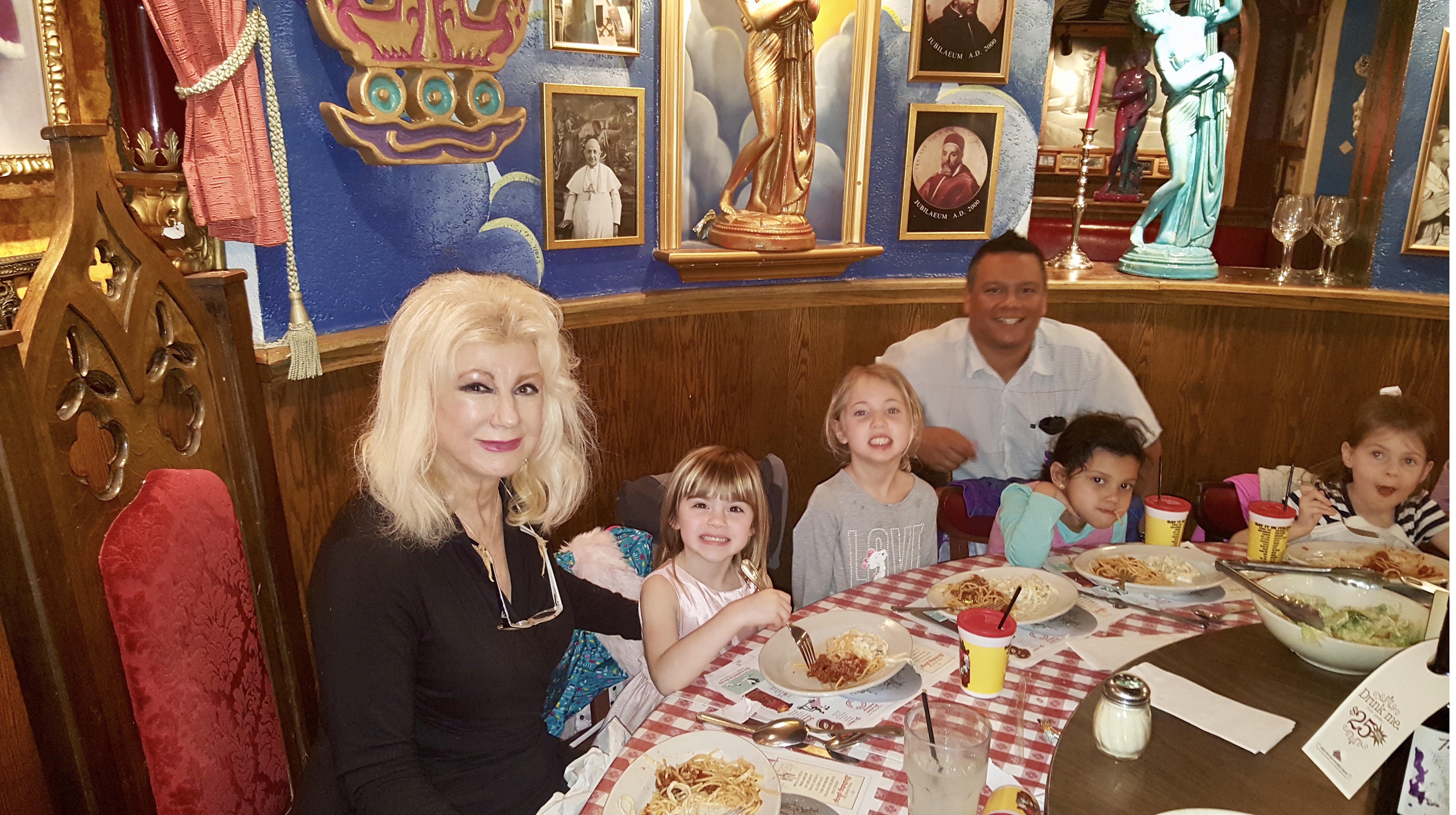 Social Skills In The Field
Fun and delicious final project, the Kindergarten/TK class went on a field trip to our local Buca di Beppo restaurant to practice what they had learned at a "Good Manners Luncheon.
Learning manners matters; but, it doesn't mean you can't have fun doing it!