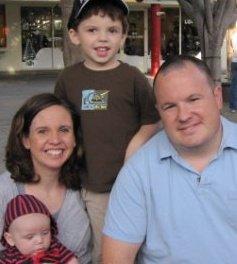 We had a difficult time deciding on where to send Charlie to preschool. At the time, he was our only child, and we only wanted the best school for him. We toured many preschools, yet none felt like the right fit – that is, until we visited La Costa Valley Preschool and Kindergarten. The minute we walked in, we knew our son would be safe, educated, and loved. We enrolled him when he was 3 and he stayed until he was 5. He would have stayed for kindergarten if we hadn't relocated out of state.
All of his teachers have been caring, loving and wonderful educators for him. He not only learned a lot about the fundamentals of beginning learning, but he also learned valuable socialization skills by interacting with the teachers as well as the other students. He still talks about LCVPK, which says to me that he has fond memories.
I would not hesitate sending my children to LCVPK. It is a fun, safe and educational environment for all kids in the North County.