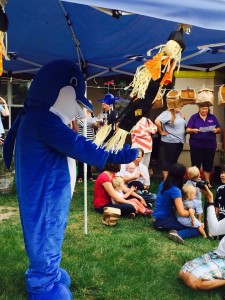 A big "thank you" to our school family and parent volunteers who helped with our several events last month!  We hope you will join us this month for our annual Fall Autumn Feast on Monday November 24th.
November School Closures
November 11th – Veteran's Day
November 27th – 28th for Thanksgiving Recess – other school closures and holidays can be found in your Parent Orientation Book.
November School Events
November 14, Pirate Day- Friday – Ahoy, Matey! Don't be alarmed when you drop off your child on November 14th to see our teachers and faculty dressed up as pirates. We would love for your child to also dress up as our school campus will be enjoying fun pirate themed activities throughout the day.  Just be sure to leave pirate weapons at home.
November 18th – Secret Holiday Shop for Kids Begins– We have offered a secret holiday shopping experience with Jolly Boutique for children since 1991. It has always been successful experience for children to learn more about giving and receiving, shopping and budgeting. Parents choose the recipients and how much to spend. Prices range from $1 to about $25. The prices and values are very good. Purchases are bagged and labeled with names of recipients. Teachers and volunteers help children shop. It's always been lots of fun for the kids and their gift recipients. We will be distributing shopping materials and information. You will find materials in your child's art/information file. Stop by the front office if you have questions.
November 24th – Annual Fall Harvest Feast– Monday – We enjoy any opportunity to bring our student families and staff together, and how much more fun when it involves tasty food! We hope you and your family can join us for our Fall Harvest Feast. Please check the cork board outside your child's classroom for donation of feast items and volunteer sign-ups.