Kindergarten and Transitional Early Entry Kindergarten
Registration Opens for La Costa Valley Preschool and Kindergarten – Kindergarten and Transitional Early Entry Kindergarten
You can express your interest in registration for our  Kindergarten and Transitional Early Entry  here
Free Presentation We invite you to learn about our Kindergarten and Transitional Early Entry Programs.

Informational presentation about 2013-2114 Kindergarten and Transitional Early Entry Kindergarten for children not yet five by the State of California's age mandates for public school.

When: Thursday, February 28th
Time: 2:30p.m.

RSVP your interest in attending our 2013-2114 Kindergarten and Transitional Early Entry Kindergarten presentation.
Contact Us via our contact form to reserve your spot 
( in the notes area write I'd like to attend the 2013-2114 Kindergarten and Transitional Early Entry Kindergarten
Parents & Students
This month we will continue to explore a variety of topics, learn about two famous presidents, enjoy valentine parties, and enjoy a visit and planting session with a master gardener from Carlsbad's flower fields.
Please check the parent bulletin board in your child's class for themes or your 2012-2013 "Back to School" booklet.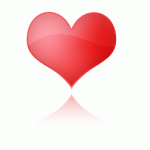 Love is in the air!
A fun week of valentine fun will be enjoyed in all classrooms.  Each class will exchange valentines and have a party too. If your child isn't scheduled on February 14 and you would like to join us, you and your child may attend together for the party. You may also schedule an extra day (space available basis) if you wish.
Check your child's class information sheet and signup information located on classroom doors.