Teacher Ron- How Can We Join Together To Honor Him?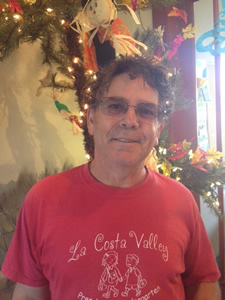 Many have asked what we are doing to honor Teacher Ron and how our school family, friends and alumni may help.
Before Teacher Ron's passing, we were discussing plans to fund-raise with the goal of building a ship and a performing arts stage (dock) for year-round use. Teacher Ron was thrilled!
He loved our original ship (pictured below), and all the activities and learning opportunities it afforded students. The addition of a year-round performing arts stage! Even better!!
Honoring Teacher Ron And His Legacy
We want to honor Teacher Ron's memory and ongoing legacy with the goal of building the Captain Ron Ship, and an accompanying Performing Arts Stage (the ship's dock). It was his dream.
All Contributors (Business and Personal) Will Be Recognized
You can help us sail The Captain Ron into port and anchor it in our Pirate's Cove (Year-Round Performing Arts Stage) Dock with a donation. We would like to have the ship sail into our welcoming waters and dock in August.
What The Ship Includes
The ship includes a bridge and wheel for navigating, various ways to climb up t the bridge, a slide and a climbing/sliding pole to allow for quick pirate escapes. It will offer dramatic play opportunities and physical agility challenges. The dock provides a year-round performing arts stage.
Several categories for contribution exist. Plank Holders, Specific Ship and Dock Components, and the General Pirate Loot fund. Each donor will have their name listed in calligraphy on a parchment treasure map scroll that will ultimately be displayed in a place of honor in memory of Teacher Ron and appreciation for all those that helped bring his ship to port for children now and later.
We will also hold an official ship's christening.
Click the button below to download pdf donation form
Honoring Teacher Ron Donation Form
Spreading The Word
Many have asked to show their appreciation for Teacher Ron and the wonderful memories and lessons he shared with his students through the years.
Please help us share The Captain Ron and Dock with anyone you think may wish to know. While we do need financial donations, a kind thought towards Ron, or even attendance at the ship's christening will be appreciated.