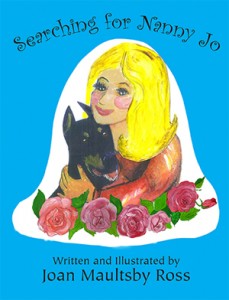 La Costa Valley Preschool and Kindergarten teacher Joan Maultsby Ross publishes her latest children's book Searching for Nanny Jo which  is a moving story that shows how love, friendship and determination can triumph over all.
About Children's Book,  Searching for Nanny Jo:
Nanny Jo raised her lovable Doberman, Rosy, from the time she was a pup. Rosy was brought up with love and affection and shared such fun times with Nanny Jo.
When Nanny Jo wakes up late one day and forgets to close the gate,  Rosy chases her car until it disappears. Discovering she is lost, Rosy begins her journey to find Nanny Jo. On the way, Rosy meets a series of delightful dogs and a cat, all of whom are homeless.
Having a kind heart and confidence in her master, Rosy invites every new friend to join the group, assuring them that when they find Nanny Jo, she will love and give all of them a new home. Using their skills and imagination to overcome some obstacles along the way, the friends refuse to give up.
Author Bio: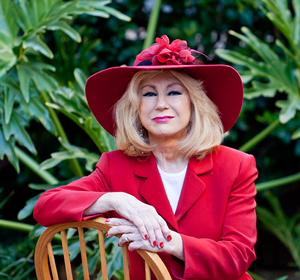 Joan Ross is an award winning primary teacher, was Teacher of the Year, and received newspaper praise for the elaborate plays presented by her kindergarten and first grade classes. Each animal in SEARCHING FOR NANNY JO was named for an animal who belonged to Joan or her cousin, Nannette Pierce, thus the name Nanny (from Nannette) and Jo (short for Joan).
Joan currently resides in San Diego, California, and is engaged to "Geoff, the love of her life." She still has Gina, who is 15 years old. Angie, 14; Lacy, 8; and Opie, 3, are still with Nannette.  The other beloved angel doggies–Rosy, Dutchy, Annabelle, Cletus, Aussie and Reno are playing together in heaven and are waiting for Nanny Jo.