Pajama & Pancake Party on Friday, October 30
Halloween festivities will take place with a pajama and pancake party in each of our classrooms!  Students may
wear their pajamas as Halloween costumes and costume accessories are not permitted on campus.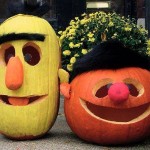 Volunteer Opportunities
 We also ask for each student to bring a mini pumpkin for our hunt.
Parents are invited to join the fun and help with pancake parties and pumpkin hunts.
Volunteer sign-ups, party classroom times and contributions will be posted soon on your Parent Information Board inside  your child's classroom. If your child is not scheduled on October 30, you may schedule an extra day if we have space available.  Please check with the office.