Meet our Teachers and Staff
Meet Our Executive Director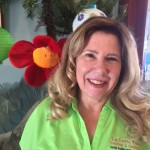 The school's executive director, Cindy Cleary-Cesena has extensive training in early childhood education. She worked for many years in concert with major California Colleges and Universities, the most recent as the Manager/Director of the Campus Children's Center at San Diego State University. Her experience includes classroom teaching, supervising, and managing children's programs and instructing child development students. Her undergraduate degree is in Child Development and she earned a MBA degree. Her credentials include advanced California child development teaching and administration programs credentials, business and child development community college credentials and high school child development and business credentials. Cindy teaches Early Childhood Education, Administration and Supervision at SDSU. Cindy is also the Past-President of the  San Diego Association For The Education of Young Children (SDAEYC) professional organization for early childhood educators in San Diego and Imperial Counties.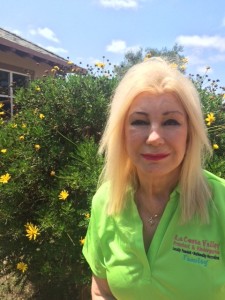 Ms. Joan
Kindergarten Teacher
Ms. Joan teaches our kindergarten/kindergarten early entry program and our academic summer kindergarten preparation/kindergarten enhancement program. Ms. Joan is a credentialed teacher and has more than 27 years of successful teaching experience with kindergarten and first grade students. She has been named Arizona teacher of the year along with many more accomplishments.
A published children's author and illustrator.  Ms. Joan  has also created, produced, staged and directed numerous children's plays. Ms. Joan's passion for teaching is evident the first time one meets her.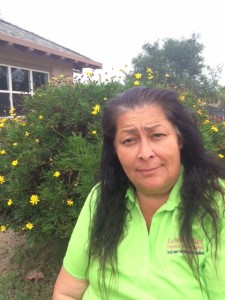 Ms. Hope
Preschool Team Teacher
Ms. Hope has been successfully teaching and supervising since 1984. She earned her children's occupations certification and has completed a number of additional courses and seminars in early childhood education. She continues to participate in numerous learning opportunities. Her students and their families love Ms. Hope- for good reason. She is an amazing teacher. She challenges her students and provides a nurturing and exciting environment. She also coordinates high school student observation and participation experiences with the child development faculty from our local high schools. She and her family are "native" local residents.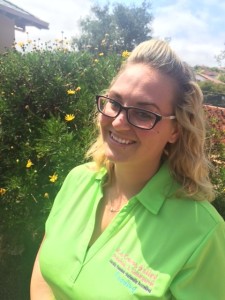 Ms. Jackie
Preschool Team Teacher
Ms. Jackie joined our faculty initially as a substitute team teacher before becoming a permanent team teacher. Ms. Jackie has worked with young children since 2010 and has earned her teaching certificates. Ms. Jackie is continuing her education. Ms. Jackie is happy, friendly, and passionate about her work with young children.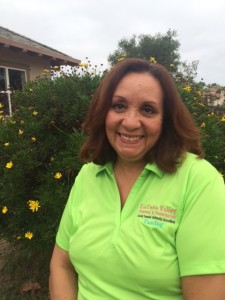 Ms. Rita
Preschool Team Teacher
Ms. Rita has been teaching preschool in North county since 1984. She earned her Associates Degree in Child Development and has more than 40 additional units specifically in child development classes. She has also earned her teaching assistant, preschool teacher and director certificates. Ms. Rita thrives on the excitement she observes in the faces of the children as they are learning new things and enjoying their classroom and friends. Ms. Rita is well known for her educational and fun flannel stories she creates and shares with her students. Ms. Rita's husband and their two daughters are proud of Ms. Rita, her profession and the joy of learning she brings to her students and their families daily.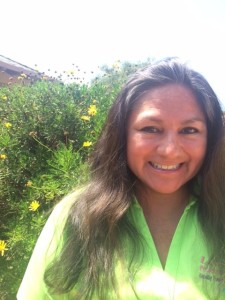 Ms. Juanita
Preschool Team Teacher
Ms. Juanita has been successfully teaching young children since 1987 and was part of our preschool faculty team from 1991-1993.  In addition to her teaching certificates she has taken many additional classes and workshops through the years.   She is warm and friendly and filled with lots of energy.   She is excited to be rejoining our faculty.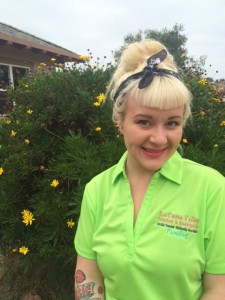 Ms. Maize
Preschool Team Teacher

Ms. Maize began working with us in 2009. She completed her early childhood education through Palomar College. She is a kind, caring, and enthusiastic teacher and provides a wealth of creative and challenging activities for her students.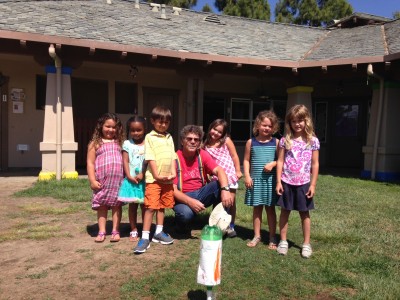 Mr. Ron –  In Memoriam
Remembering Teacher Ron

Teacher Ron Dechter has inspired children and adults alike for years with his innovative "hands-on" science and technology lessons. Teacher Ron was named Teacher of The Year by the San Diego Association For The Education Of Young Children in May, 2014. Teacher Ron unexpectedly passed along in September 2014. We all miss him on campus. As a staff, we are committed to keeping his spirit alive on campus through ensuring his incredible array of science and technology activities remain prominent in our curriculum. In addition, we have dedicated our big ship playground to him and named it "The Captain Ron."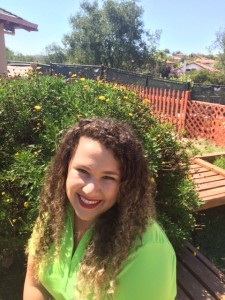 Ms. Jeanne
Program Coordinator

Ms. Jeanne has been a part of our school since 1991 and is a graduate of La Costa Valley Preschool & Kindergarten. She ensures all curriculum materials and program supplies are available. She coordinates on-site educational enhancement programs and enrichment class offerings among a myriad of other tasks. Ms. Jeanne has participated in numerous dance recitals, plays, and choral performances since she was a child. She has preformed locally, nationally, and internationally and continues to perform. She coordinates our annual all-student show and kindergarten graduation plus is a key team member in publishing our school books. Ms. Jeanne holds a B.S. in Business Administration.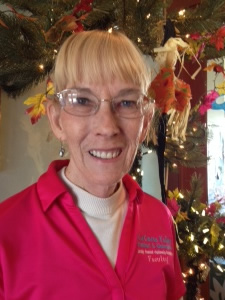 Ms. Carole
Admissions Manager

Ms. Carole is our admissions manager responsible for an amazing mass of paperwork and details regarding student, staff, and program operations. She does it all in an amazing organized manner. Daily children stop by to say good morning and good night to Carole. She genuinely adores the children, their smiles, and uniqueness. She thrives on keeping parents informed about school "happenings" and helping parents with their schedules, questions, and so much more daily. Ms. Carole knows every child and parents' name in our school. She is a unique and cherished team-member that demonstrates her care and interest in students, their families, and our staff on a daily basis. Ms. Carole graduated from San Dieguito High School (now San Dieguito Academy) in Encinitas and then earned her Bachelor's degree from San Jose State University. She has been in administration and management locally since 1968. Ms. Carole joined us in 1999. She and her family are native locals.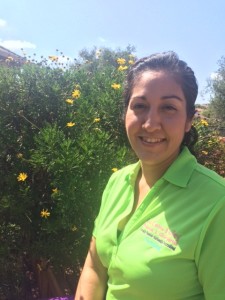 Ms. Miranda
Program Manager

Ms. Miranda is our supervising campus coordinator and serves as an assistant director. Ms. Miranda has been successfully teaching and supervising programs for young children and their parents since 1998. She has earned her early childhood education Master Teacher and Program Supervision credentials. In addition, she has completed over 58 units in child development courses and continues to take classes and workshops to further her knowledge and to share with others. Ms. Miranda is warm, enthusiastic, full of energy, and provides her students with a rich curriculum full of new experiences, challenges and fun. Her teaching style reflects her passion for early childhood education.
Fund Raising Coordinators
Our fund raising coordinators work diligently to help raise funds to keep our tuition reasonable, supplies and equipment plentiful and show related activities funded. Coordinators also seek the assistance of "hands on" assistance for campus beautification and special projects to enhance our campus indoor and outdoor classroom environments. Help is always welcome and appreciated!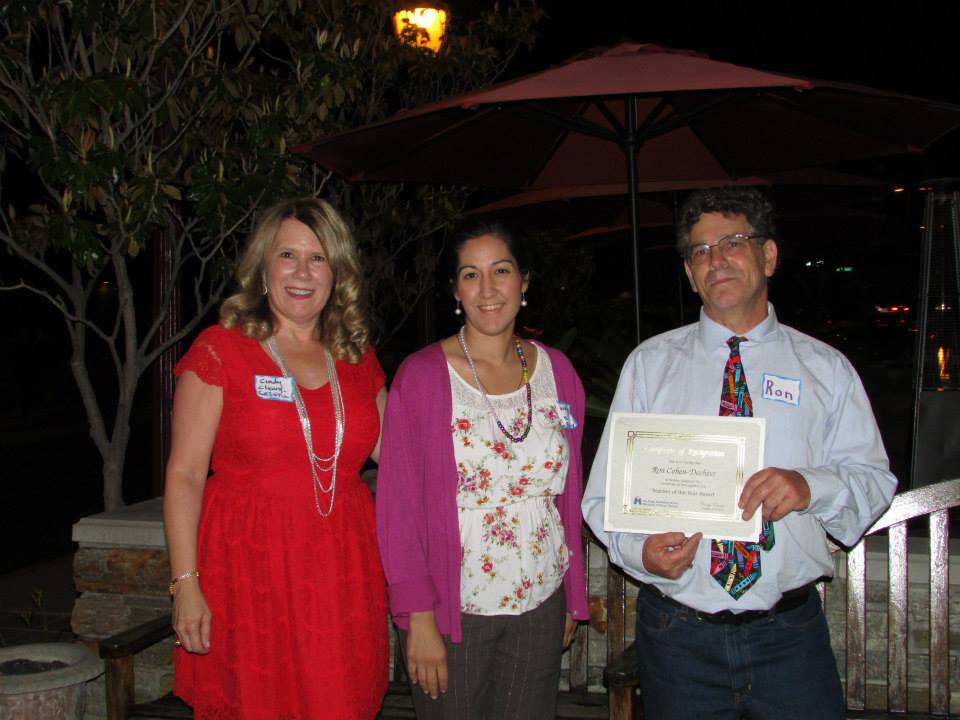 Grounds & Maintenance
Dick, Nick, and Francisca

It takes an amazing amount of individuals to keep all in order at school. Garden maintenance, indoor and outdoor equipment repair and maintenance, grounds maintenance, installation of equipment and more. We are lucky to have a team of individuals that are always available to help with not only the ongoing activities, but those that crop up from time to time. Dick, Nick and Francisca have been involved with the school since 1991.